POS & Cash register for catering and trade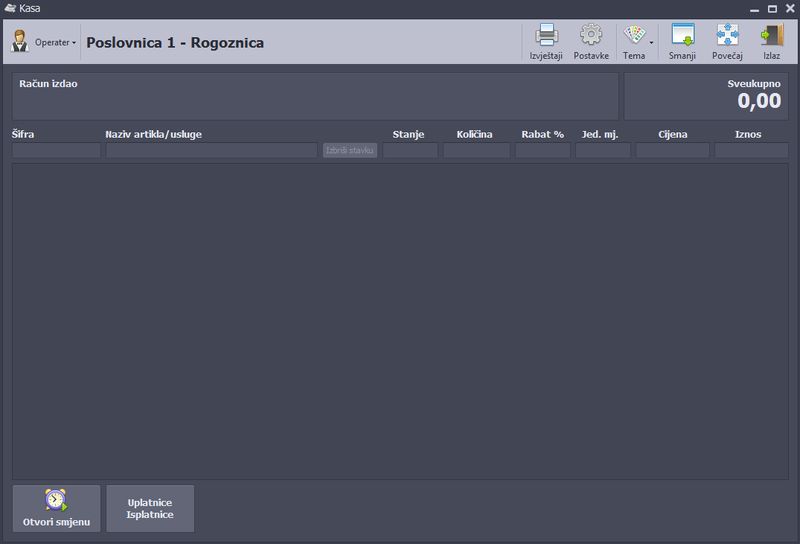 The cash register is intended for quick and easy issuance of fiscal invoices. It can be used by all types of activities such as shops and restaurants.
Some of the possibilities it offers are: work with shifts, printing reports, cancellation and return of goods or services, fiscalization ...